Tracy Morgan has filed a lawsuit against Walmart following the catastrophic trucking accident that left him severely injured and killed another passenger. The New Jersey accident happened in June and ended up making national headlines after a truck driver smashed a tractor trailer into the rear end of the comedian's limousine.
The lawsuit was filed on July 10th in the U.S. District Court in New Jersey. Morgan, along with three other survivors filed the suit naming Walmart as the defendant. The complaint alleges that Walmart was negligent and responsible for the driver that crashed into the limousine.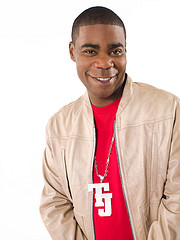 According to a report released last month, the truck driver was traveling at 20 miles per hour above the speed limit on the New Jersey Turnpike when his tractor-trailer struck the rear of the Mercedes limousine van. Morgan suffered multiple fractures that required several surgeries. Morgan has since been released from the rehabilitation center and is continuing his recovery at home. The comedian will also have to endure aggressive outpatient treatment. The lawsuit names additional plaintiffs, including Morgan's wife, who was eight months pregnant when the accident happened. The crash also killed 63-year-old comedian James McNair, who was better known by his stage name Jimmy Mack.
When a trucking accident occurs, it is very important for an independent investigation to be conducted in order to determine the exact cause of the accident and identify all responsible parties. A Florida Auto Accident Attorney at Whittel & Melton can uncover the facts of your car accident and pinpoint who is responsible.When a vehicle that is involved in an accident is owned by a company, such as Walmart, it is very important to consult with an attorney who can aggressively protect your rights. In cases like these, the driver can be considered an agent of the company, which means both can be held liable for accidents and injuries.
The lawsuit alleges that Walmart knew about or should have known that the 35-year-old Georgia driver had been awake for more than 24 consecutive hours at the time of the crash. In fact, federal trucking regulations restrict the number of hours a driver can work behind the wheel without sleep. Any federal trucking violation can be used as evidence for negligence in a personal injury or wrongful death claim. The initial investigation into Morgan's crash revealed that the driver had not slept for nearly 24 hours before the crash occurred. The truck driver was actually arrested following the accident.
The state of New Jersey has found the truck driver criminally liable for the accident, charging him with one count of death by auto and four counts of assault by auto. The driver has entered a not guilty plea. If the driver is found guilty in the criminal case, the results can be used as evidence of negligence in the civil lawsuit.